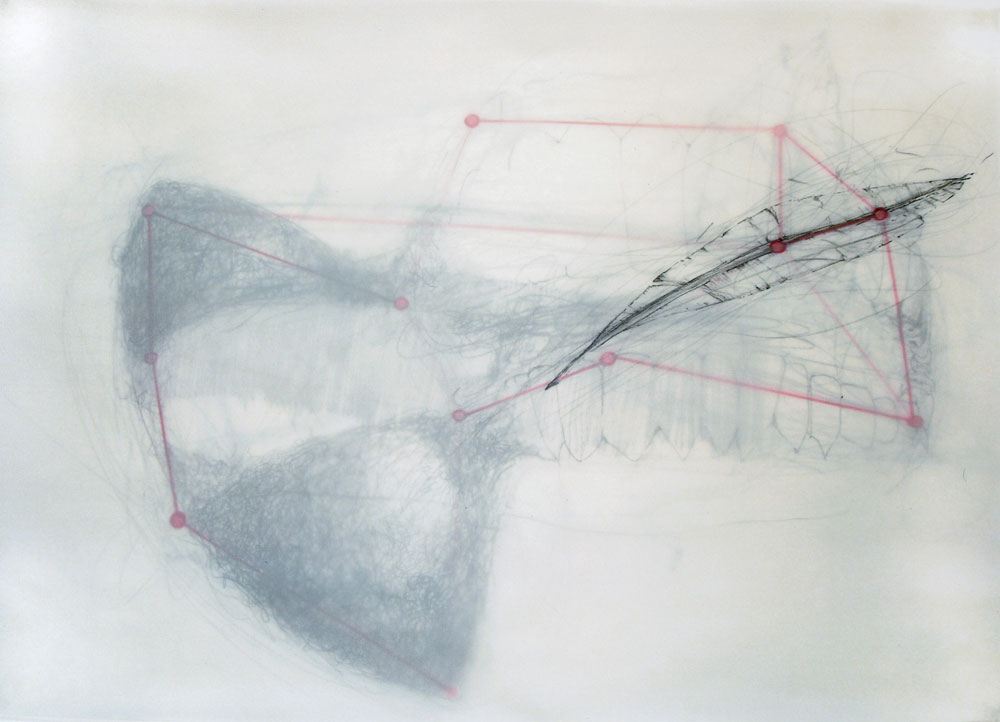 Grammee: London (2005)
14 videos on 7 CRT monitors, ink and marker on tracing paper.
This is a complex set of works using randomly made chalk drawing across locations throughout London, UK. The videos show live-art performances, using chalk on public pavements. The locations are further represented by works on tracing-paper.