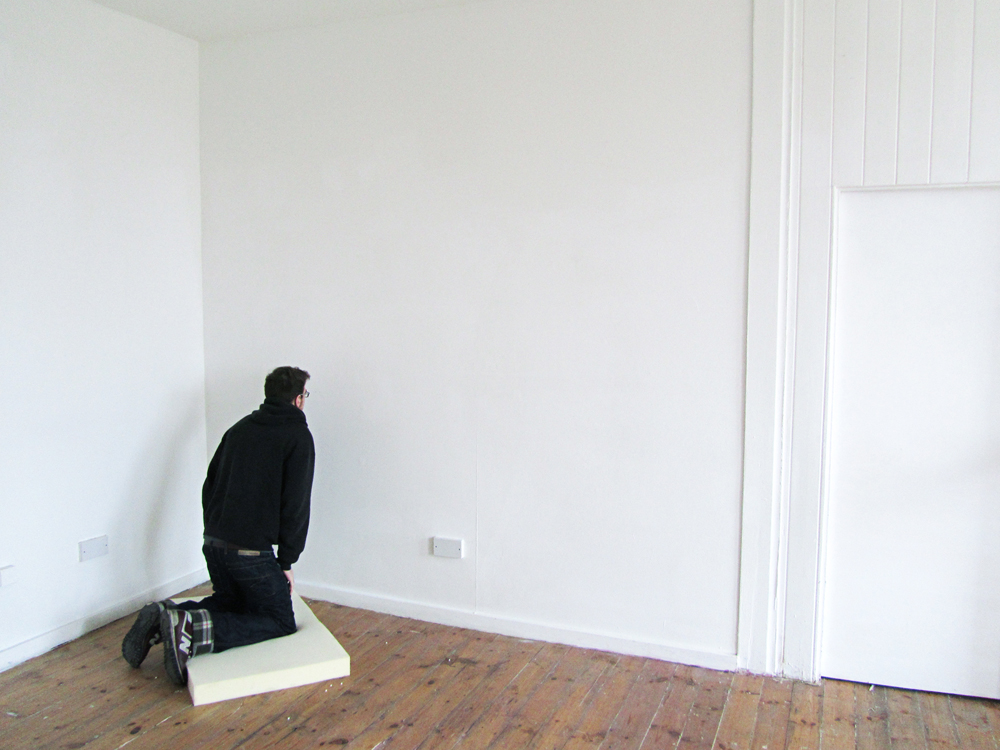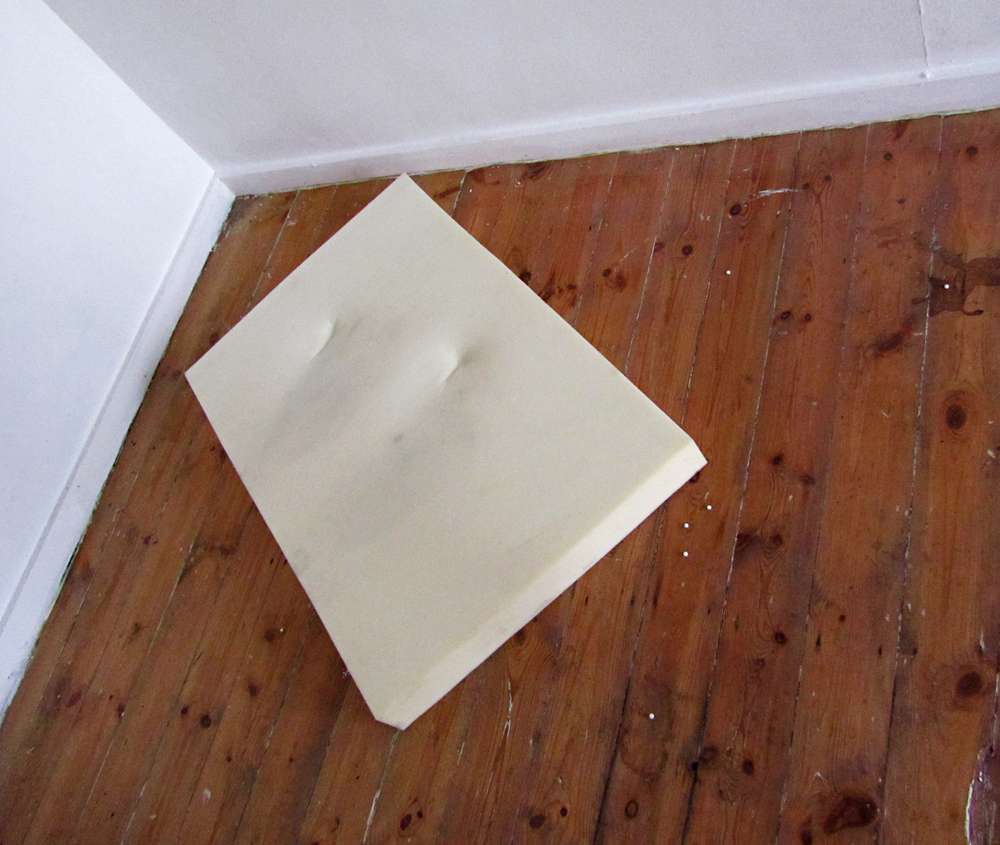 Placing A Pause By Kneeling & Staring At Two Holes in the Wall / Try & Make One Whole From Two (2011)
Interactive & sculptural work: spectators/audiences invited to interpret the title as an action; low-resistance polyurethane, two holes punctured into wall.
Image from the exhibition Level, at Talbot Rice Gallery.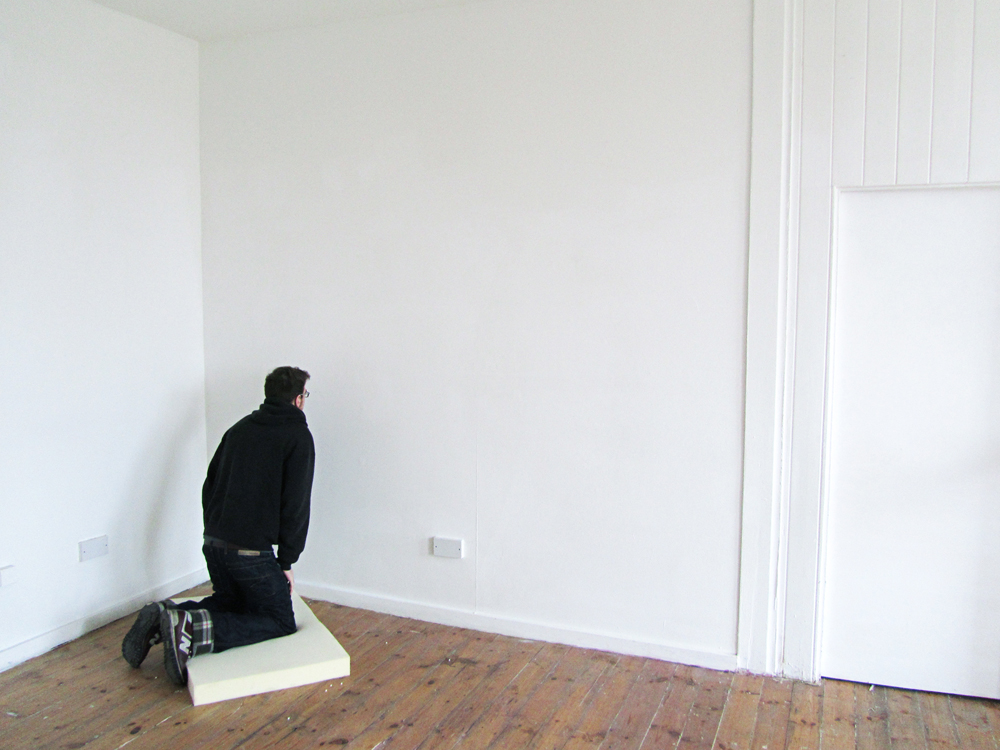 Images from the exhibition Sisyphus Happy, at Backlit Gallery.
This image is digitally treated. The middle 'hole' is made digitally to show what viewers would see when focusing their eyes on both outer holes.