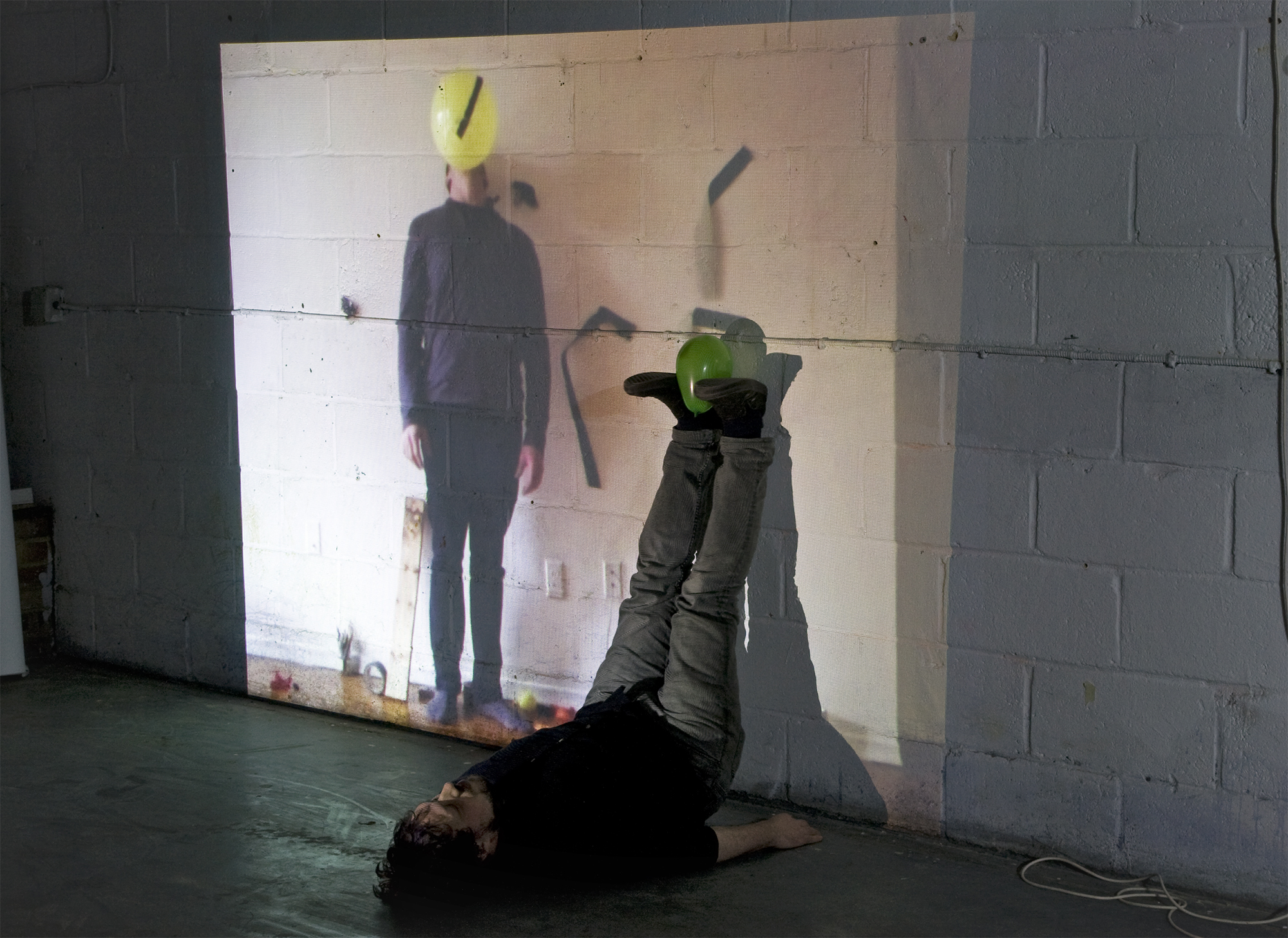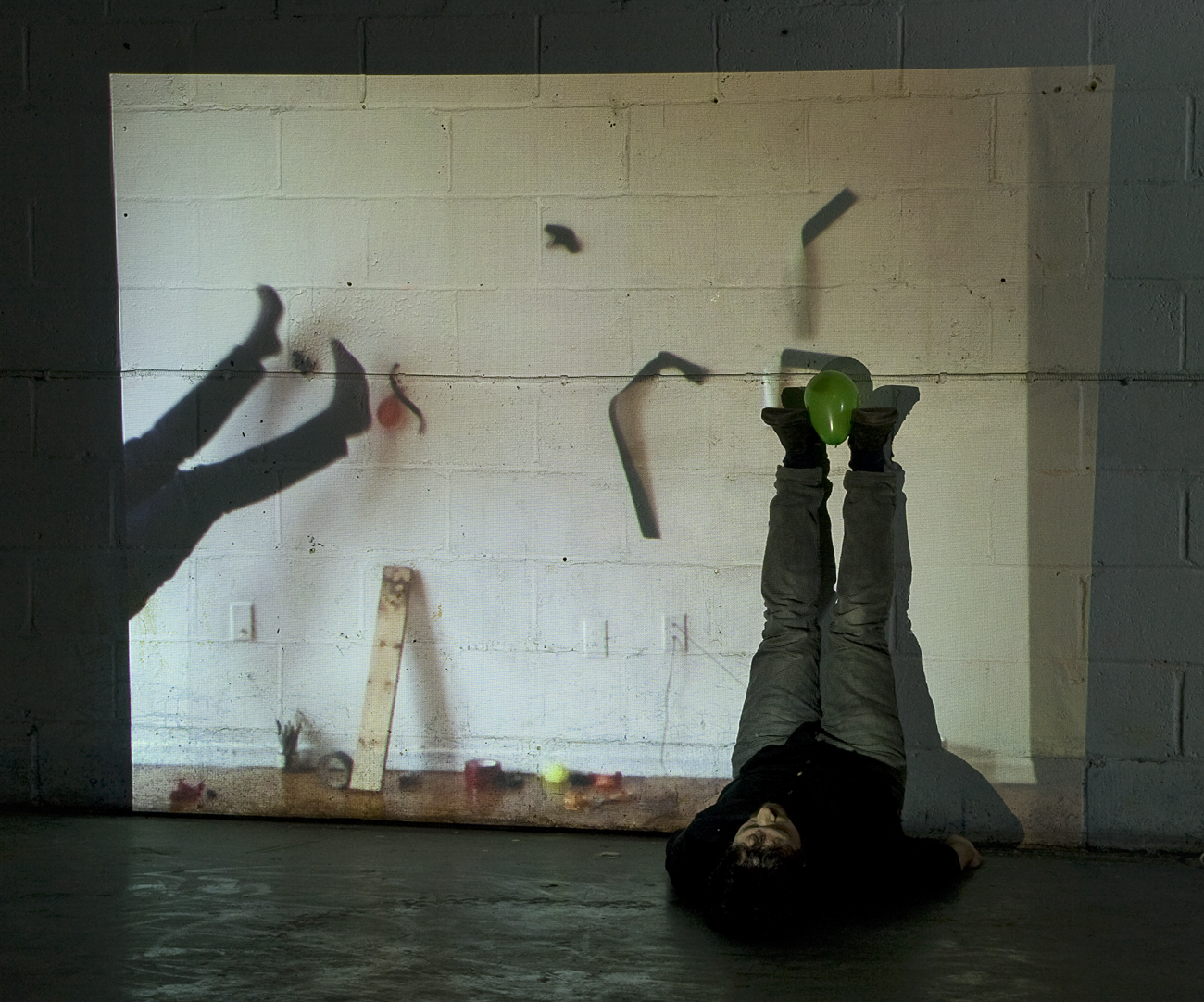 Two-Legged Idleness, Untaped
Telematic Live art performance, using live streamed internet video, various materials.
All marks, materials and objects are removed by the end of this performance, and the internet video is left unrecorded. The location of the streamed internet video is not presented to the audiences, located in the gallery with the other performer.
Two-legged Idleness, Untaped
Two-person live-art event & internet streamed video, variable materials; 2nd person: Johannes Zits; photos and video by Ed Pien.