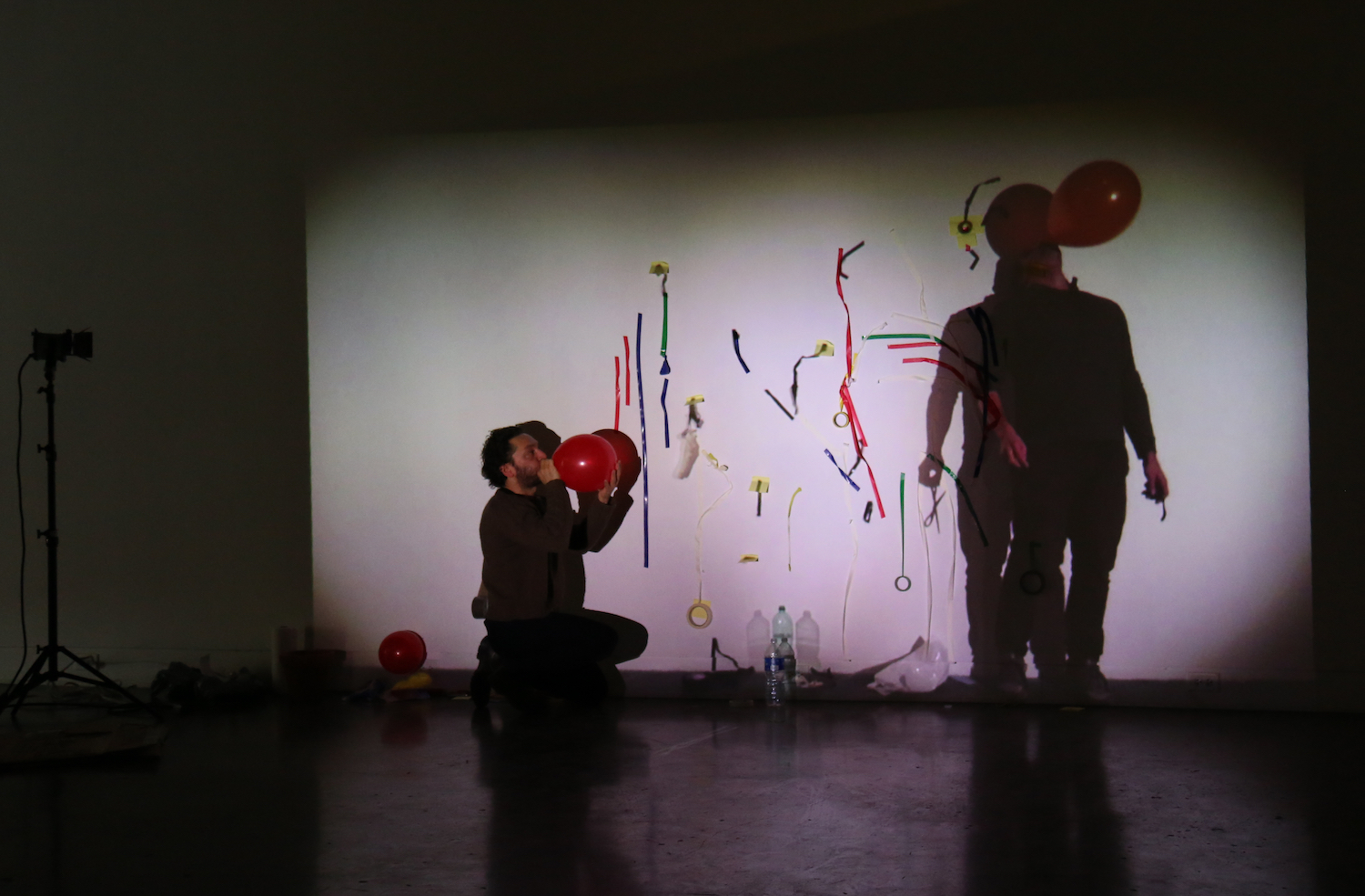 Two Seen, One Unseeing
two-person telematic performance, internet streamed video, variable materials; 2nd person: Francesco Gagliardi;
photos by Johannes Zits.
A work presented live and by two people. It is a telematic performance, meaning that it uses (unrecorded) Internet-based video to stream the location of one artist into the location of another artist, including the audience. The video is not recorded. Rather, the video is streamed one-way, from an undisclosed location (across two continents) into the gallery where the other artist and audience are located. As the video is streamed one-way and once, the artist being streamed in by video cannot see either the other artist nor the audience.
The work engages locations – and dis-locations – shared between artist(s) and audience, engaging multiple spaces and two time-zones. Duration, coexistence, and sight are elements interrogated through light, shadow, bodily position, and impermanent mark-making.
This work presents what might be called a 'traceless trace'.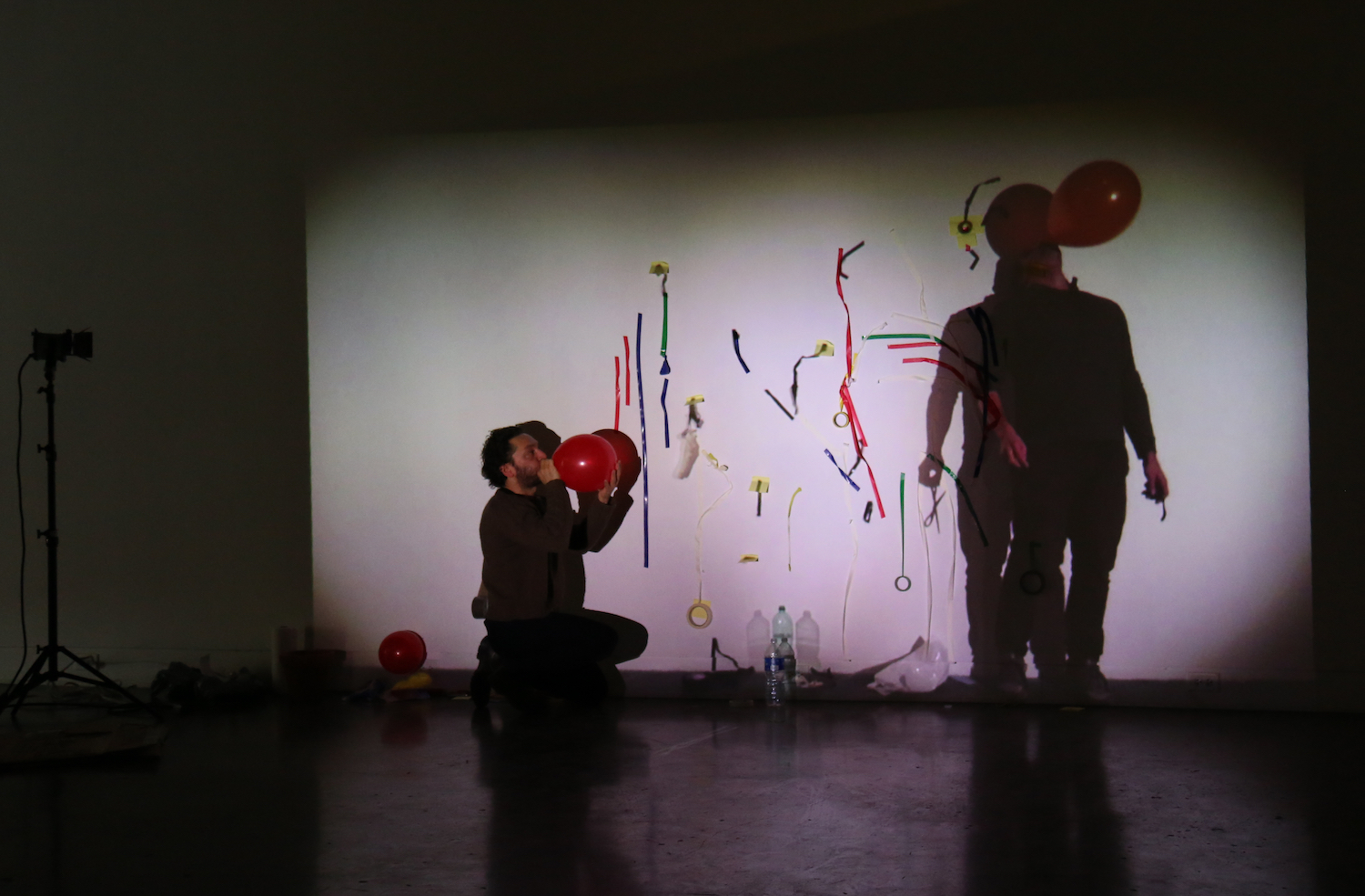 Image of the location where the internet video is streamed from, the other performer located outside.